Book your vacation rental under the sun all year round !
Welcome to MarVillaFuerte !
A new adventure every day
Fuerteventura
Fuerteventura is one of the Canary Islands, a Spanish archipelago located in the Atlantic Ocean. Known for its vast white sandy beaches, crystal clear waters and ideal conditions for practicing water sports, Fuerteventura attracts visitors from all over the world. The island also has a unique and varied landscape, ranging from the sand dunes of the Corralejo Natural Park to the rugged cliffs of Betancuria and the volcanic landscapes of the Jandía Peninsula. Visitors can also experience local culture by visiting traditional villages like La Oliva and Pájara. Fuerteventura is an ideal destination for those looking to relax on the beach, practice water sports like surfing and kitesurfing, or explore the natural beauty of the island.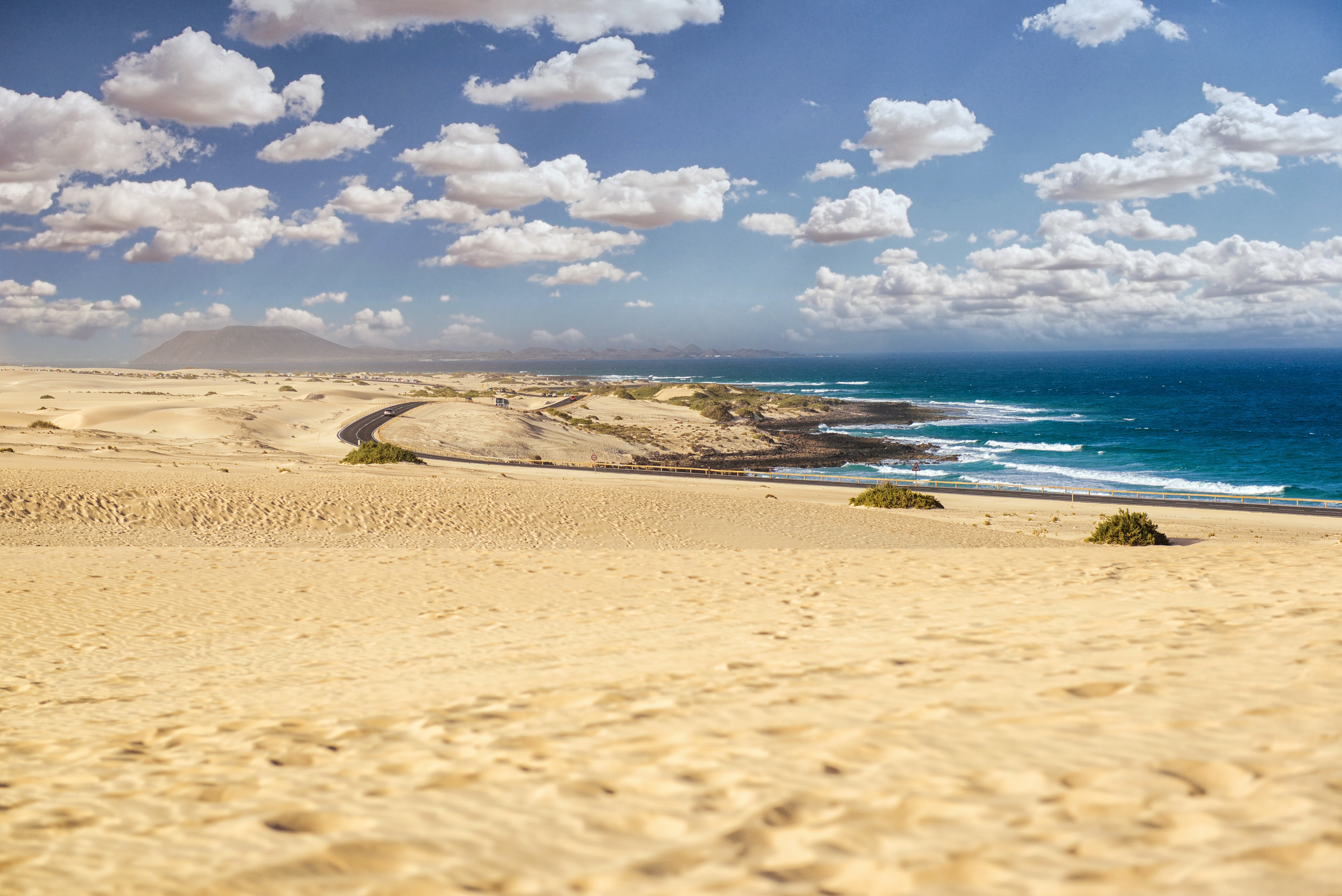 Book your next vacation now
Secure and fast
A digital welcome booklet with all the information
A concierge to answer all your questions
Stay securely connected
With our fast internet access (fiber)
MarVillaFuerte
http://www.marvillafuerte.net
Isabelle S.

France

5/5

"Wonderful stay"

In a very neat new residence both for the gardens and for the residences. The apartment very well organized and secure
is very bright, very well laid out and decorated in the colors of the sun and an omnipresent sea. The comfort is optimal with a large bathroom, a beautiful terrace and a fully equipped kitchen. The whole is sublimated by a roof terrace fitted out with a Jacuzzi for relaxation under the stars. Top-of-the-range services for unforgettable holidays
MarVillaFuerte
http://www.marvillafuerte.net
Léa M.

France

5/5

"Holidays at the top"

We had an unforgettable romantic getaway, the jacuzzi on the roof terrace under the stars will remain a unique moment! I really recommend this apartment which is magnificent!
MarVillaFuerte
http://www.marvillafuerte.net
Agatha C.

France

5/5

"Do it again!"

Do it again!
A stay to renew in a harmonious, modern and cheerful setting, a very comfortable, neat, bright and very quiet apartment with independent jacuzzi on the terrace, swimming pools and the sea just a stone's throw away!
An ideal location
To discover Fuerteventura every day
A fully equipped apartment
Or you can just put your suitcases to fully enjoy the island
3 swimming pools and a private jacuzzi
Who will make your stay unforgettable
A quality cleaning and concierge service
For your comfort to be perfect
---